Edward Chang, MD, has been named the new Chair of the Department of Neurological Surgery at UCSF. He is currently a Professor of Neurological Surgery at UCSF and Chief of Epilepsy Surgery and will begin his new role as Chair on September 1, 2020.
"We will create a bold vision to redefine neurosurgery, which is ambitious and can only be executed at a few places in the world," said Chang. "I am honored to help realize it at UCSF, the institution which has shaped me into the physician-scientist I am today."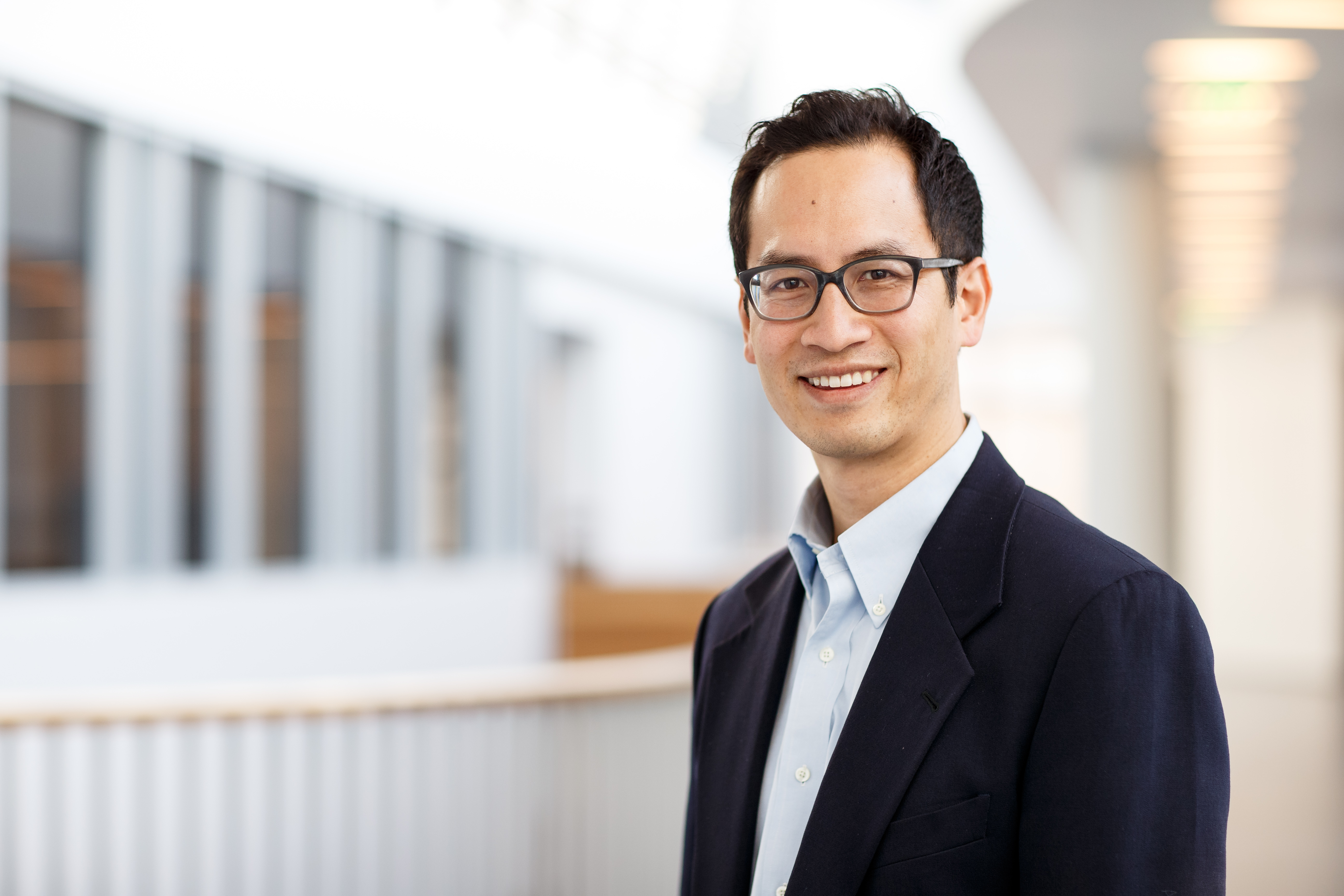 An internationally renowned surgeon–scientist, Chang specializes in the treatment of epilepsy, brain tumors, and cranial nerve disorders, with a focus on advanced brain mapping to preserve critical areas for speech and motor function and implantation of neurostimulation devices to relieve seizures, pain, and other disorders.
His research focuses on the brain mechanisms that underlie the perception and production of speech. With publications in Cell, Science, Nature, Nature Neuroscience, and Neuron, the Chang Lab has made fundamental discoveries that not only advance the field, but also provide basis for the translational development of future speech prosthetic devices. 
As co-founder and co-director of the Center for Neural Engineering and Prostheses, Chang leads a collaborative group of experts across UCSF and the University of California, Berkeley, to develop state-of-the-art biomedical technology that restores function for patients with neurological disabilities such as paralysis and speech disorders.
As a Howard Hughes Medical Institute Faculty Scholar with over 200 peer-reviewed publications, he also contributes to other areas of research, including in the improvement of seizure localization and epilepsy treatment; neural circuits of depression and pain; and potential targets for therapeutic neurostimulation.  
A long-time UCSF alumnus, Chang is a graduate of both the UCSF School of Medicine and the residency program in the UCSF Department of Neurological Surgery. Following residency, he became a faculty member in the Department in 2010.
In the last decade, Chang has trained over 30 graduate students and postdoctoral fellows in the Chang Lab, in addition to mentoring medical students and neurosurgery residents. He has been recognized with numerous honors, including the Blavatnik National Laureate in Life Sciences in 2015, and he became UCSF's inaugural William K. Bowes, Jr. Biomedical Investigator in 2018 and the Jeanne Robertson Distinguished Professor in 2020.
"Dr. Chang is a highly dedicated teacher and mentor at UCSF. Over the past decade, he has trained a new generation of epilepsy neurosurgeon leaders as well as clinician/scientist researchers across neurological and psychiatric disciplines," said Talmadge E. King, Jr., MD, Dean of the School of Medicine. "Dr. Chang's vision and leadership will help maintain and expand the scientific and clinical excellence of the Department of Neurological Surgery, while working to promote a diverse and inclusive culture that will positively impact faculty, staff, learners, and the patients we serve."