On June 2, 2018, the Angioma Alliance named UCSF a Clinical Center of Excellence in Cerebral Cavernous Malformation (CCM). UCSF is the only institution in California, and one of only six in the nation, to earn this designation.
Cerebral cavernous malformations, also known as cavernous angiomas, are abnormally formed blood vessels. As opposed to other kinds of hemangiomas, CCM vessels, which have the appearance of a small mulberry, develop and create problems in the brain or spinal cord. These malformations, which can vary in size from 2 millimeters to several centimeters in diameter, may be hereditary but most often occur on their own.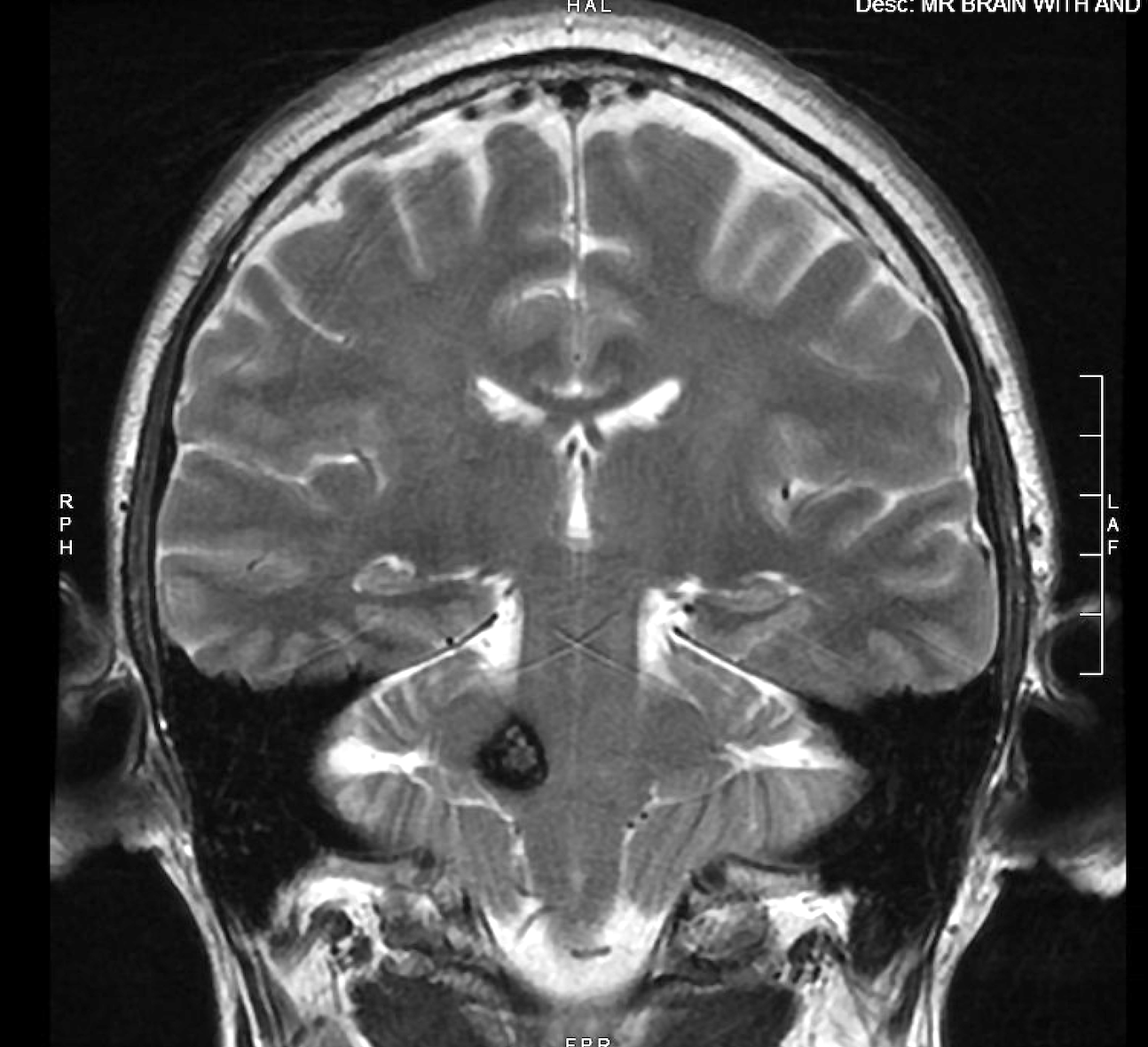 Angioma Alliance Clinical Centers are recognized by the Angioma Alliance as providing high-quality interdisciplinary care for adult and pediatric patients with both sporadic and familial cerebral cavernous malformation. The standard of care at the centers is expected to meet or exceed the consensus guidelines recognized by the Angioma Alliance Scientific Advisory Board.
There are numerous benefits to being diagnosed and treated at a CCM Clinical Center of Excellence. All designated centers:
Have at least six core faculty in neurosurgery, neurology, epileptology, neuroradiology and genetics and have two additional specialty physicians with CCM expertise in any of the following disciplines: pediatric neurology, pediatric neurosurgery, dermatology, or neuro-ophthalmology
Maintain an active clinical research program with a history of publications and must have one active IRB-approved CCM research project
Host at least one grand rounds per year
Organize at least one patient education event annually 
See at least 50 CCM patients per year
Availability of cutting-edge MRI technology, which allows for better diagnosis and follow-up care.
Due to the rarity and complexity of CCM, treatment requires coordination among multiple medical specialists. Led by Adib Abla, MD, and Nerissa Ko, MD, the UCSF Clinical Center of Excellence in Cerebral Cavernous Malformations includes a coordinated team of nationally recognized and specially trained physician experts from multiple specialties. Team members all have extensive experience in CCM and take a comprehensive approach to the screening, diagnosis and treatment of the condition.
UCSF is also home to an active clinical research program in cerebrovascular malformations through the UCSF Center for Cerebrovascular Research (CCR) directed by Helen Kim, PhD. CCM research focuses on characterizing rates of clinical outcomes and identifying factors associated with disease severity and progression in patients with CCM. Understanding the natural history, clinical variability and factors that modify risk in patients with CCM is critical for future targeted drug clinical trials that will ultimately benefit patients. "UCSF's contribution to CCM research over the last decade has been critical," says Connie Lee, President and CEO of Angioma Alliance. "We look forward to UCSF leading the field in studies that bring us closer to non-surgical treatments."