UCSF neurosurgeon Line Jacques, MD, is co-leading a study to test whether dorsal root ganglion (DRG) stimulation can effectively manage intractable focal pain in the lower limbs due to complex regional pain syndrome (CRPS) types I and II.
"Our phase I study showed this procedure is safe, and I'm confident that the efficacy will bear out in our phase II study," says Jacques of the multisite study, which will take place at UCSF and St. Jude Medical Center and enroll approximately 100 patients. The researchers will compare an implantable DRG stimulation device with traditional neurostimulation.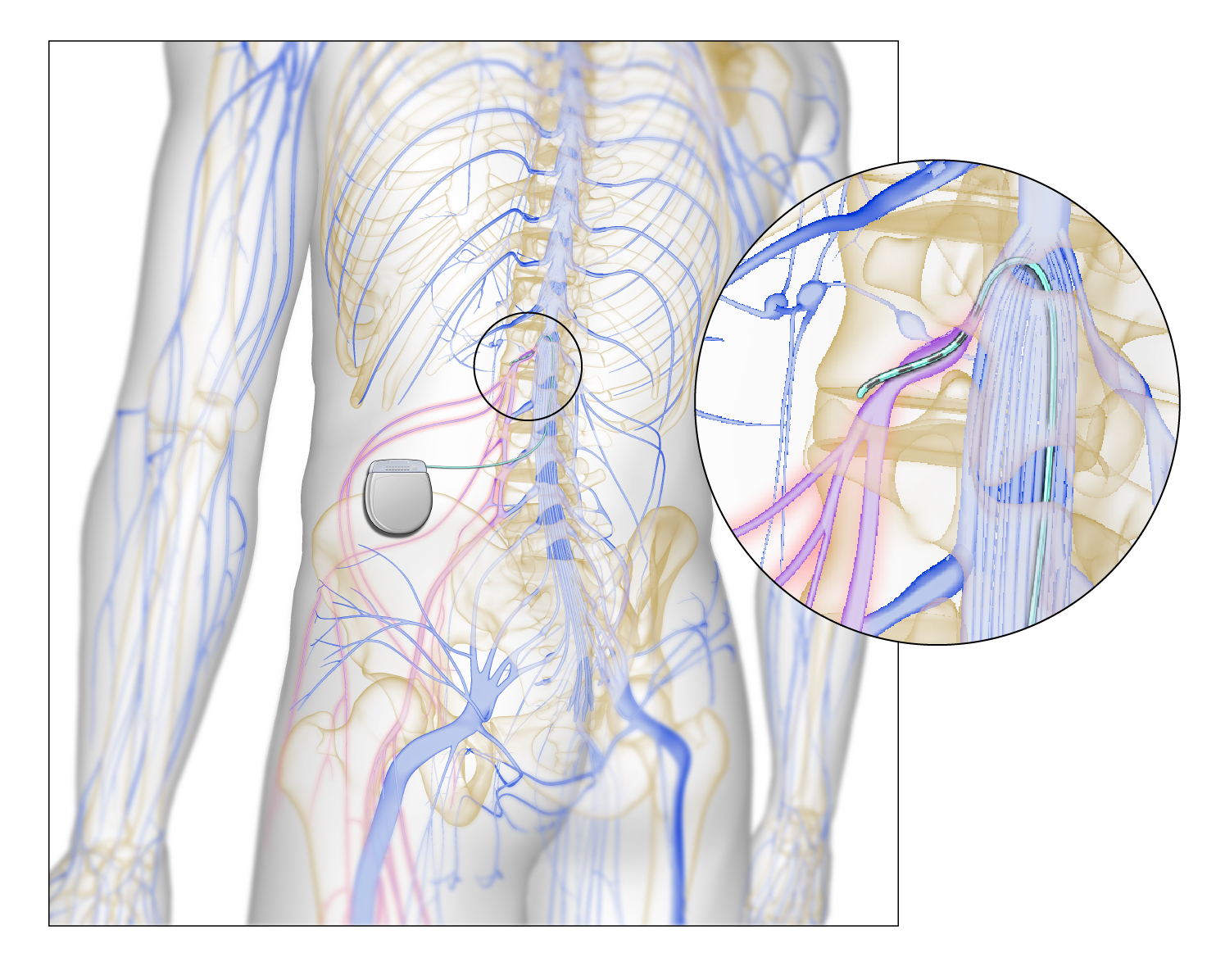 CRPS affects the arms, legs, hands or feet and is usually the result of trauma or injury to the affected limb. The researchers are testing an FDA-approved system that includes an implantable neurostimulator, its leads and an external device that monitors the stimulator and leads and adjusts the stimulation settings. Patients will undergo one three- to seven-day trial implant and, if there are no complications, will be able to undergo surgery for a permanent implant. They will then have follow-up visits at one, three, six and 12 months to monitor the efficacy of the device.
"Chronic, focal pain associated with peripheral nerve injuries is an enormous burden for patients," says Jacques. "Earlier studies have been very encouraging, and we believe that DRG stimulation is a better way to address these neuropathies because it's more site-specific – traditionally, we stimulate the spinal cord – and, so, gets directly at the area of nerve distribution."
---
Learn more about the study at clinicaltrials.gov.