This year, the UCSF Neurosurgery Residency Program celebrate three graduates, who recently completed their seven-year training program in our department. We offer heartfelt congratulations to our graduating chief residents, who have each already made significant contributions in their chosen subspecialties. Learn more about their backgrounds and accomplishments below. 
Darryl Lau, MD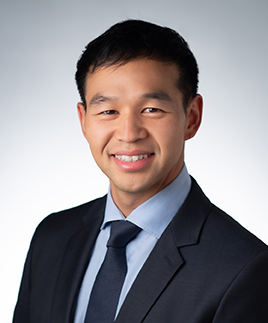 Darryl Lau, MD attended University of California, Berkeley for college before earning his medical degree at University of Michigan Medical School. While in medical school, Dr. Lau completed an Alpha Omega Alpha Research Fellowship studying the use of gene therapy to treat neuropathic pain following spinal cord injury. He also was quite prolific in clinical outcomes research and published several articles within neurosurgery.
During residency, he has continued to be very active in research and had the opportunity to obtain several fellowships, grants, and awards such as the NIH Precision Health Science TL1 Postdoctoral Fellowship Training Grant, Neurosurgery Research Education Foundation Andrew T. Parsa Research Fellowship, and Charlie Kuntz Scholar Award (twice). His clinical outcomes research interest quickly evolved to focus on the surgical management of various spinal diseases, particularly adult spinal deformity. This resulted in over 100 publications by the time of graduation. Under the mentorship of Dr. Christopher Ames and the neurosurgery spine team, he developed a special focus in complex spinal deformity and tumor surgery. 
Following this, he is then situated to complete an Orthopedic Pediatric Spinal Deformity Fellowship at Shriners Hospital for Children in Philadelphia. From these experiences, he will be well rehearsed in the management of complex spinal diseases in adult and pediatric patients. Dr. Lau will then be joining the New York University Neurosurgery Department as an Assistant Professor and Director of Complex Spine and Adult Spinal Deformity and Director of Neurosurgery Spine Research.
Featured Publications
Lau D, Deviren V, Joshi RS, Ames CP. Comparison of perioperative complications following posterior column osteotomy versus posterior-based 3-column osteotomy for correction of rigid cervicothoracic deformity: a single-surgeon series of 95 consecutive cases. J Neurosurg Spine. 2020 May 8:1-10.
Lau D, Deviren V, Ames CP. The impact of surgeon experience on perioperative complications and operative measures following thoracolumbar 3-column osteotomy for adult spinal deformity: overcoming the learning curve. J Neurosurg Spine. 2019 Oct 25:1-14.
Lau D, Dalle Ore CL, Reid P, Safaee MM, Deviren V, Smith JS, Shaffrey CI, Ames CP. Utility of neuromonitoring during lumbar pedicle subtraction osteotomy for adult spinal deformity. J Neurosurg Spine. 2019 May 31:1-11.
Lau D, Clark AJ, Scheer JK, Daubs MD, Coe JD, Paonessa KJ, LaGrone MO, Kasten MD, Amaral RA, Trobisch PD, Lee JH, Fabris-Monterumici D, Anand N, Cree AK, Hart RA, Hey LA, Ames CP; the SRS Adult Spinal Deformity Committee. Proximal Junctional Kyphosis and Failure Following Spinal Deformity Surgery: A Systematic Review of the Literature as a Background to Classification Development. Spine (Phila Pa 1976). 2014 Dec 1;39(25):2093-102.
---
Stephen Magill, MD, PhD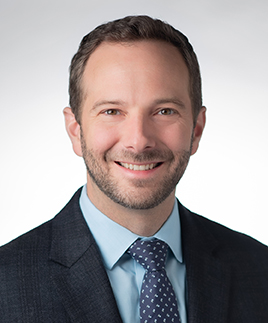 Stephen Magill, MD, PhD completed his undergraduate education at the University of Pittsburgh, in neuroscience. He then went to Oregon Health and Science University in Portland, Oregon, where he completed medical and graduate training. His PhD research investigated the molecular mechanisms newborn neurons use to integrate into the adult brain under mentorship from Richard Goodman MD, PhD and Gary Westbrook, PhD.
During residency, his clinical focus was on complex brain tumor and skull base surgery. He published extensively on surgical outcomes for meningioma, particularly aggressive and recurrent meningiomas, under mentorship from Michael McDermott, MD. He completed an NIH-funded post-doctoral fellowship studying meningioma biology and heterogeneity in the laboratories of Joseph Costello, PhD and David Raleigh MD, PhD, with the goal of identifying mechanisms of proliferation and treatment resistance. Finally, he led a collaborative 40-site, 953 patient study of tuberculum sellae meningiomas, comparing outcomes after open and endoscopic approaches. His research has been honored with the Congress of Neurological Surgeons Tumor Paper of the Year award, joint tumor section Top Poster Award, selection to the Editor's Choice Collection from the JNS, and multiple research awards from UCSF. His teaching was honored with the Harold Rosegay Teaching Award, and he contributed to organized neurosurgery after being elected to the Young Neurosurgeon's Committee of the AANS/CNS. Of all that, he is most proud of the success of the 17 individuals he mentored in residency, eight of whom are underrepresented in neurosurgery. His career goal is to build a brain tumor, pituitary and skull base practice using the latest minimally invasive techniques and multi-disciplinary approaches to provide the best care in a compassionate manner for each individual patient.
After graduation, he will join Dr. Daniel Prevedello at The Ohio State University for a minimally invasive cranial and endoscopic skull base fellowship.
Featured Publications
Dalle Ore CL, Magill ST, Yen AJ, Shahin MN, Lee DS, Lucas CG, Chen WC, Viner JA, Aghi MK, Theodosopoulos PV, Raleigh DR, Villaneuva-Meyer JE, McDermott MW. Meningioma Metastases: Incidence and Proposed Screening Paradigm. J Neurosurg. 2019 Apr 5;1-9. doi: 10.3171/2019.1.JNS181771. Online ahead of print.
Magill ST, Dalle Ore CL*, Diaz MA*, Jalili DD, Raleigh DR, Aghi MK, Theodosopoulos PV, McDermott MW. Surgical Outcomes After Reoperation for Recurrent Non-Skull Base Meningiomas. J Neurosurg. 2018 Nov 1;1-9 ePub. PMID: 30544357. 2019 JNS Editor's Choice Article.
Magill ST, Morshed, RA, Lucas CH, Aghi MK, Theodosopoulos PV, Berger MS, de Divitis O, Solari D, Cappabianca P, Cavallo LM, McDermott MW. Tuberculum Sella Meningiomas: Grading Scale to Assess Surgical Outcomes Using the Transcranial vs Transsphenoidal Approach. Neurosurg Focus. 2018 Apr;44(4):E9. PMID: 29606045 Cover Illustration.
Chen WC, Magill ST, Englot DJ, Baal JD, Wagle S, Rick JW, McDermott MW. Factors Associated with Pre- and Post-Operative Seizures in 1033 Undergoing Supratentorial Meningioma Resection. Neurosurgery. 2017 Aug 1;81(2):297-306. PMID: 28327947. 2018 CNS Neurosurgery Tumor Paper of the Year.
---
Caleb Rutledge, MD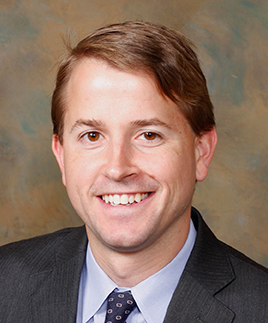 Caleb Rutledge, MD, hails from Chattanooga, Tennessee. He received his undergraduate degree in Chemistry from Furman University, and his medical degree from Emory University, where he first developed an interest in neurosurgery. During medical school, he pursued a Masters of Science in Clinical Research with a research thesis on molecular correlates of tumor-infiltrating lymphocytes in glioblastoma. 
Early in his residency training at UCSF, he developed an interest in cerebrovascular neurosurgery under the mentorship of Dr. Michael Lawton. He subsequently completed a post-doctoral fellowship in Dr. Tomoki Hashimoto's laboratory, studying Notch pathway signaling in a mouse subarachnoid hemorrhage model. His clinical research has focused on intracranial aneurysms, subarachnoid hemorrhage, brain arteriovenous malformations, and intracranial bypass. After his chief residency, he completed a Cerebrovascular and Endovascular fellowship with Dr. Adib Abla.   
Following graduation, he will begin an Endovascular Surgical Neuroradiology fellowship at the Barrow Neurological Institute with Drs. Felipe Albuquerque and Andrew Ducruet and a Cerebrovascular and Skull Base fellowship with Dr. Michael Lawton. 
Featured Publications
Rutledge WC, Abla AA, Nelson J, Halbach VV, Kim H, Lawton MT. Treatment and outcomes of ARUBA-eligible patients with unruptured brain arteriovenous malformations at a single institution. Neurosurg Focus. 2014;37(3):E8. doi:10.3171/2014.7.FOCUS14242
Lawton MT, Rutledge WC, Kim H, et al. Brain arteriovenous malformations. Nat Rev Dis Primers. 2015 May 28;1:15008. Published 2015 May 28. doi:10.1038/nrdp.2015.8
Lawton MT, Abla AA, Rutledge WC, et al. Bypass Surgery for the Treatment of Dolichoectatic Basilar Trunk Aneurysms: A Work in Progress. Neurosurgery. 2016 Jul;79(1):83-99. doi:10.1227/NEU.0000000000001175
Rutledge C, Jonzzon S, Winkler EA, Raper D, Lawton MT, Abla AA. Small Aneurysms with Low PHASES Scores Account for Most Subarachnoid Hemorrhage Cases. World Neurosurg. 2020 Apr 28;S1878-8750(20)30781-6. doi: 10.1016/j.wneu.2020.04.074. Online ahead of print.