Affecting about two people per million, paraganglioma is a rare, slow growing tumor. This neuroendocrine tumor often develops along nerve pathways in the head, neck, and other parts of the body. Recently, UCSF neurosurgeons Lee Tan, MD and Dean Chou, MD treated a case of paraganglioma with a particularly unusual presentation – the tumor had invaded the thoracic spine.
The 48-year-old patient had been experiencing back pain and leg weakness for several weeks, when imaging revealed a 13x11cm mass that was compressing his spinal cord. The giant mass was later confirmed to be paraganglioma.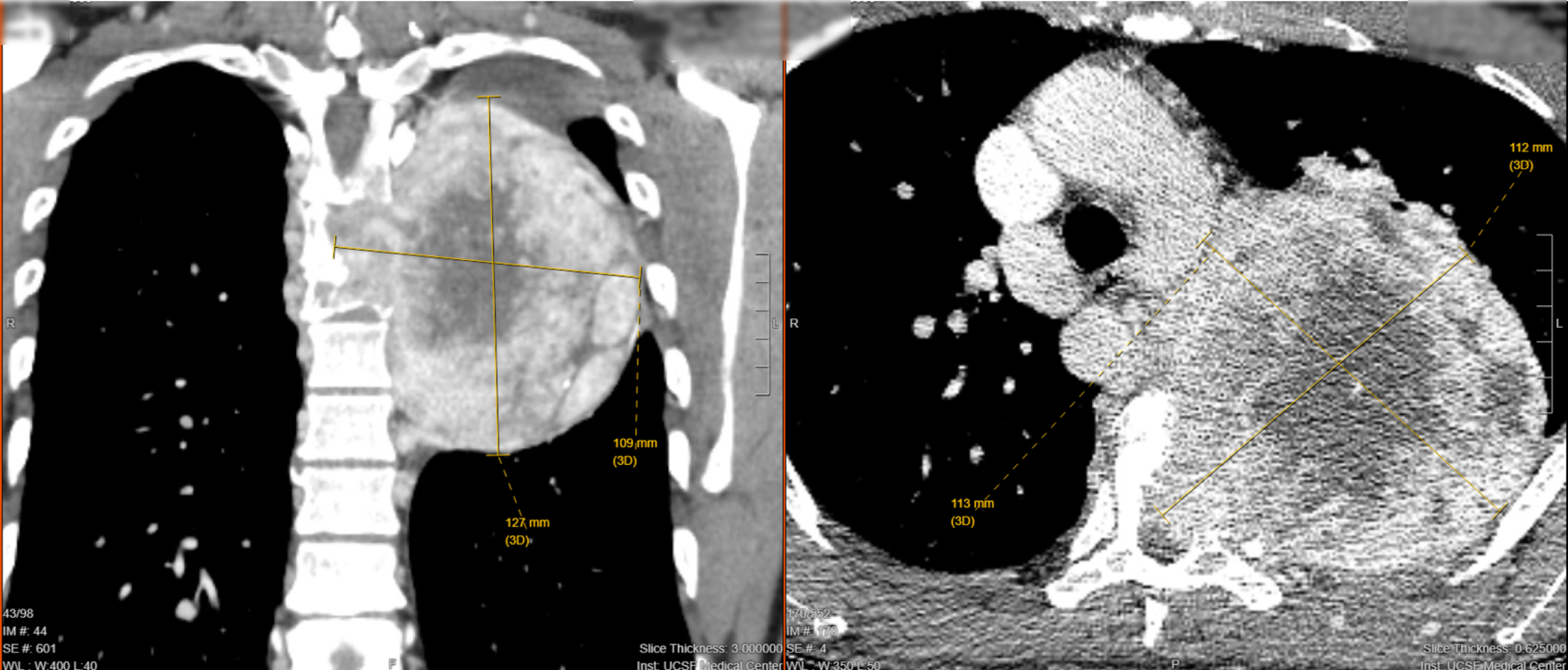 Given the tumor's size and location, the surgical team began preparing for a complex, two-stage procedure requiring a multidisciplinary team of experts. "The size of the tumor made an anterior thoracotomy necessary," said Tan. "At the same time, there was spinal cord compression with the tumor mass extending dorsally. Three levels of the vertebrae needed to be removed and stabilized circumferentially." Tan and Chou were joined by cardiothoracic surgeons Michael Mann, MD and Johannes Kratz, MD, as well as neurosurgery chief residents Andrew Chan, MD and Michael Safaee, MD.
The first stage of surgery involved posterior thoracic decompression and spinal stabilization, during which the tumor was separated from the spine. Next, an anterior thoracotomy was performed for en bloc resection of the tumor, followed by an anterior spinal column reconstruction to replace T4-6. Altogether, the entire surgery took 13 hours over two days to complete.
The case was further complicated by high vascularization of the tumor. Although pre-operative embolization was performed to reduce blood loss during surgery, the tumor had significant feeders direct from the aorta, along with drainage into the vena cava. "The experience of the thoracic surgery team was critical," said Tan.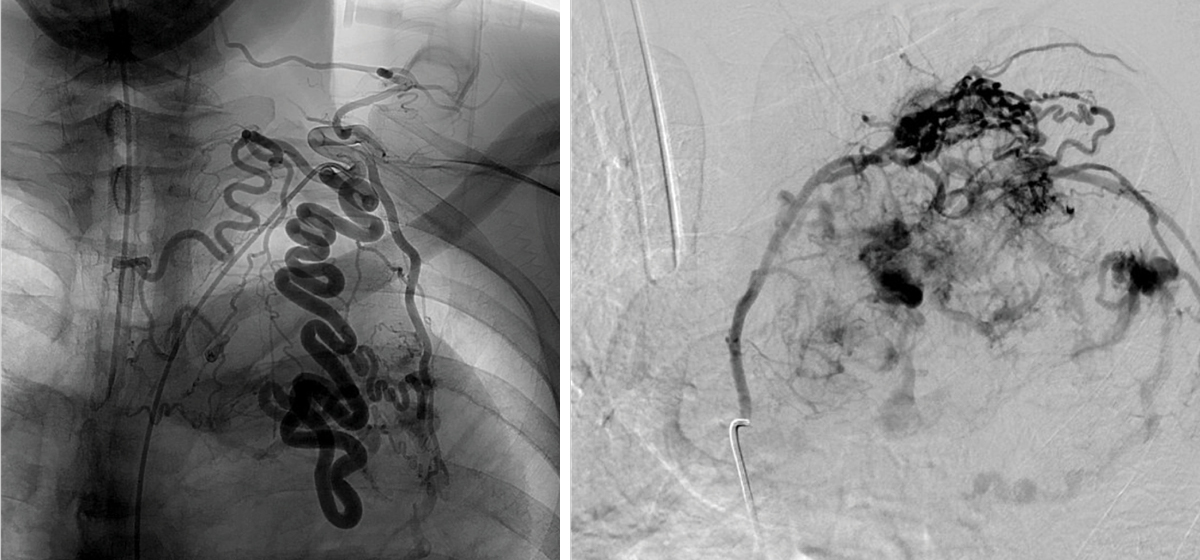 Within a few days of surgery, the patient regained strength in his legs, and continues to improve with physical therapy. He has since made full recovery, with minimal pain. Gross total resection, as achieved in this case, is typically curative for paraganglioma. 
"At UCSF, we have world experts across multiple fields, so when we encounter complex cases like this, colleagues from different subspecialties can support our endeavor and give the patient the best chance to have a good outcome," said Tan. "This case would have had a much different outcome if we didn't have the expertise from both the thoracic and neurosurgery spine teams."