These patients stayed much longer in the acute care hospital than was medically necessary, indicating that they faced disproportionate barriers to accessing the next level of care needed for their condition. 
"These patients will continue to improve years after their injury. But many patients will not be able to regain independence without additional care, from inpatient and outpatient rehab to long-term home health support services," says DiGiorgio, principal investigator of the study and director of Spinal Neurotrauma at Zuckerberg San Francisco General Hospital and Trauma Center.  
While the average length of hospital stay following traumatic brain injury for all patients in the study was three days, the authors focused their investigation on patients in the highest percentile of inpatient length of stay – those who stayed over 70 days. By looking at these extreme outliers, the authors discovered a specific profile of brain-injured patients with the highest need for improved access to post-acute care. 
These patients were typically medically stable 56 days before they were discharged. At a busy safety net hospital where patients in the emergency department can wait up to 48 hours for acute care admission and a bed can cost up to ten times that of a skilled nursing facility, this prolonged delay has major implications for hospital resource allocation.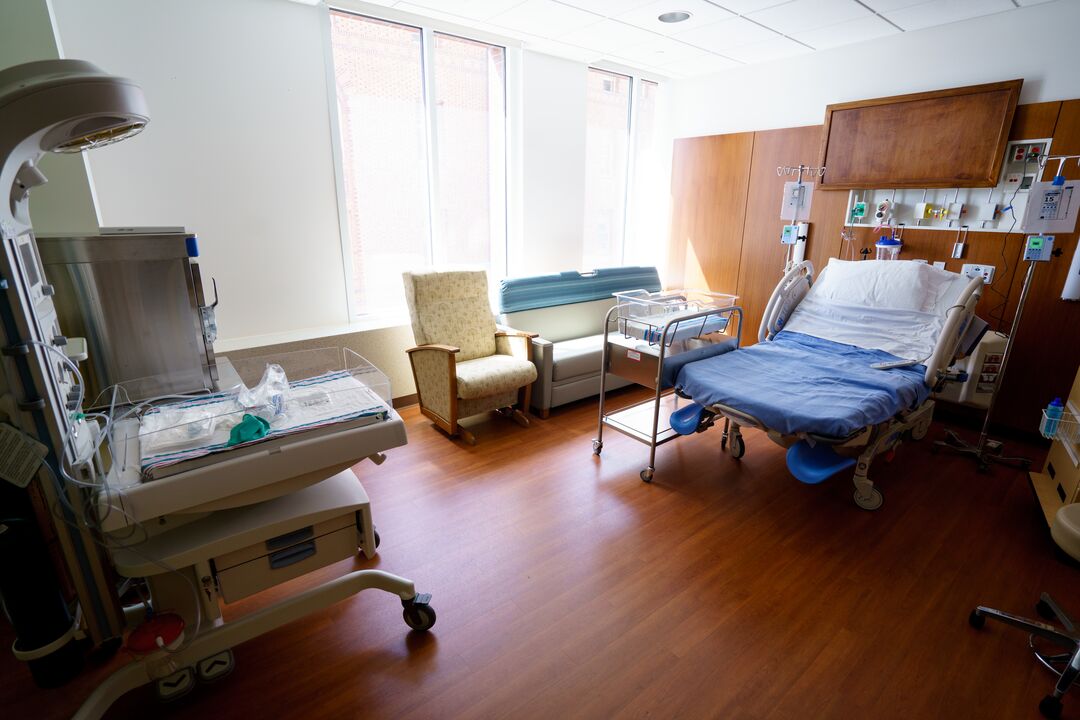 For patients that were uninsured at the time of the admission, some discharge delays were due to the Medicaid enrollment period, which can take up to 45 days. But even when a patient had insurance coverage, the authors found it did not ensure access to care.  
"There was no institution or facility that would take them," says DiGiorgio.  
Yue, DiGiorgio, and co-authors describe the combination of minimal at home support, Medicaid insurance, and more severe traumatic brain injury as the "triple threat" of risk factors inhibiting expeditious placement to a post-acute facility. 
Rehabilitation facilities are reluctant to take on younger, marginally housed patients without social support or family caregivers because it may be difficult to discharge these patients later. For patients also on Medicaid insurance, the options are even more limited: Only two facilities in San Francisco currently accept traumatic brain injury patients on Medicaid, and both consistently operate near capacity. 
This demand problem is worsened by current California Medicaid payment policies, particularly Medi-Cal fee-for-service. Under this plan, Medicaid pays for post-acute care services at a per-diem rate set by states that is typically below the actual cost to supply care. 
"Medicaid cannot pay enough to recoup the cost of these patients. That makes it very hard to get nursing homes to take Medicaid patients, knowing that they may be taking someone for life." 
Policy updates needed to improve access to post-acute services for vulnerable patients 
Although all patients received daily social worker support and case management attention as part of current standard of care at Zuckerberg San Francisco General, these staff have no means of incentivizing facilities to take Medicaid patients. Hospital administrations can work to improve insurance acquisition for the underserved and create pipelines for acceptance at post-acute care facilities, but robust policy change and improved capacity at the post-acute care level are necessary to better serve the population in need. 
DiGiorgio hopes that upcoming changes to California's Medicaid system through the CalAim initiative, which include transitioning long-term care away from Medi-Cal fee-for-service and folding it into the Managed Medicaid system, could be a start. But he is still concerned about the persistent strain on the Medicaid system. Encouraging more widespread adoption of long-term care insurance could take the burden off Medicaid, allowing it to better serve patients with the highest need. 
California has also rolled out improved options for in-home supportive services. Though the complex care requirements for traumatic brain injuries may pose a challenge for providing adequate in-home care, these improvements could create more availability in the post-acute care market overall. 
"There are a variety of different policy avenues, but no single one has been proven so far," says DiGiorgio. 
DiGiorgio and his team have received support from the non-profit Mercatus Center at George Mason University to continue this work. They will use nationwide Medicaid data to validate their findings in the broader traumatic brain injury population, investigate how different localities are tackling these disparities, and identify which policies could be successful in the San Francisco Bay Area. 
"Hospital bed capacity has received attention during the COVID pandemic, and it is important to understand that much of why we have too many patients in acute care facilities is that patients cannot get to their next level of care," says DiGiorgio. "The best medical care on the planet doesn't do much good if our patients lack access to post-acute care." 
Reference
John K. Yue, Nishanth Krishnan, Lawrence Chyall, Alexander F. Haddad, Paloma Vega, David J. Caldwell, Gray Umbach, Evelyne Tantry, Phiroz E. Tarapore, Michael C. Huang, Geoffrey T. Manley, & Anthony M. DiGiorgio. Predictors of Extreme Hospital Length of Stay After Traumatic Brain Injury. World Neurosurgery. Volume 167, 2022. DOI: 10.1016/j.wneu.2022.08.122.