Advanced CNS Therapeutics Group
Who We Are
We are a multi-disciplinary group of physicians and scientists using new and emerging technologies to treat diseases of the central nervous system (CNS). 
Goal
Our focus is the targeted delivery of therapeutic agents using accurate surgical devices and methods. Our group has many years of experience with translational, pre-clinical and clinical trial implementations. In particular, we have successfully conducted a number of surgical clinical trials.
Capabilities and Accomplishments
Different tools can be used to treat CNS diseases include cell-based strategies (e.g. stem cells), small molecules such as chemotherapeutic agents, and viral vectors. Surgical techniques must be adapted to allow efficient delivery while taking into account the additional challenges which exist in small children. We have adapted neuronavigation methods to precisely guide delivery to selected targets in the brain. These procedures are performed in an intra-operative MR suite at UCSF Benioff Children's Hospital with co-infusion of a contrast agent such as gadoteridol and real-time MR imaging so that infusion volume and distribution can be continuously monitored. Infusion volumes can range from 50 micrometers to 6 cc's and infusion parameters can be measured with high accuracy. Finally, the clinical team is able to monitor and follow patient progress in a defined and consistent manner ensuring reliable data in support of clinical trial goals.
People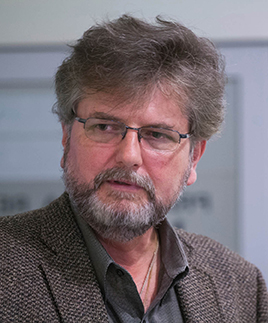 Krys Bankiewicz, MD, PhD
Krys earned his MD at the Jagielonian University, and his PhD from the Institute of Neurology and Psychiatry, both in Poland. He received a NIH-NINDS post-doctoral fellowship and later held the Chief of CNS Implantation Unit and Acting Chief of the Molecular Therapeutics Section positions, also at NIH-NINDS. Currently, he is the Kinetics Foundation Chair in Translational Research and Professor in Residence of Neurological Surgery and Neurology at UCSF. Dr. Bankiewicz's research interests are focused on the development of translational approaches to gene and cell replacement therapies, and he has displayed the ability to synthesize distinct technologies into powerful new approaches to the treatment of serious diseases, including brain cancer, Parkinson's disease, Huntington disease, Alzheimer's disease, pediatric neurotransmitter deficiency and lysosomal storage disorders.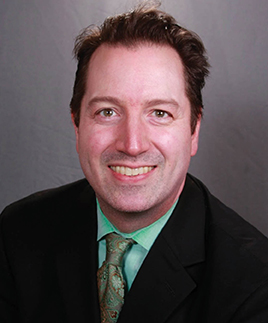 Alexander Fay, MD, PhD
Alex is a Bay Area native, and received his MD and PhD (Biophysics) at UCSF. He completed residency in Child Neurology and a fellowship in Neuromuscular Medicine at Washington University in St. Louis, and is board certified in Neurology with Special Qualification in Child Neurology, and in Neuromuscular Medicine. As a faculty member at UCSF since 2016, he sees patients in the multidisciplinary Muscular Dystrophy Association clinic, the Pediatric Brain Center, and on inpatient units at UCSF Benioff Children's Hospital. His research interests include the genetics of neuromuscular disorders and the development of therapeutics for neurological disorders of childhood. He is principle investigator for a trial of a novel treatment for infantile neuroaxonal dystrophy, and is co-investigator on several other clinical trials.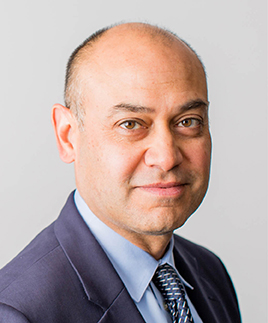 Nalin Gupta, MD, PhD
Nalin is Chief of the Division of Pediatric Neurosurgery at UCSF Benioff Children's Hospital. He completed his neurosurgical training at the University of Toronto and his graduate training in Biophysics at UCSF. His laboratory studies interactions between glioma cells and normal cells. He has also participated in a number of surgical trials in the areas of fetal surgery, stem cell transplantation, convection-enhanced delivery, and gene therapy for primary genetic disorders in children.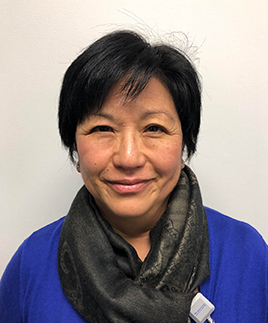 Jill Imamura-Ching, RN
Jill was born and raised in Honolulu, Hawaii.  She attended the University of Washington School of Nursing and spent many of her clinical years in the Intensive Care Nurseries at University of Minnesota and UCSF. At UCSF, Jill became one of the early ECMO coordinators, training staff to become expert ECMO care team nurses. Evidence based practice was extremely important to advancing expert neonatal care and Jill became part of the Neonatal Clinical Research team in 1998 and participated in clinical research trials to benefit infants and premature infants with a particular interest in brain imaging. In 2011, Jill then moved on to do clinical research with pediatric and adult device trials utilizing novel ideas in conjunction with the UCSF Pediatric Device Consortium. In 2015, Jill became the nurse coordinator for the Pediatric AADC Clinical Trial utilizing gene therapy in support of children with AADC and is currently following the first 6 subjects in a 2 year trial.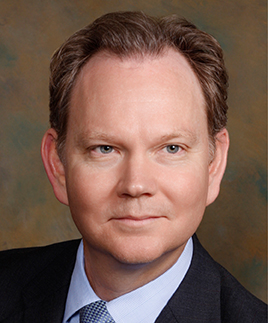 Paul Larson, MD
Paul specializes in functional neurosurgery, specifically deep brain stimulation for movement disorders and MR-guided procedures. His research program is built around three core areas of interest. First, he has 20 years of experience in interventional MRI-guided surgery, and was one of three researchers at UCSF that started and developed the field of iMRI-guided stereotactic surgery for deep brain stimulation (DBS) placement and drug delivery. Secondly, his group at UCSF has been at the forefront of gene therapy for Parkinson's disease. Finally, he has a significant interest in the neurobiology and underlying brain circuitry of phantom auditory disorders including tinnitus. He is currently studying the use of DBS in the caudate nucleus in patients with severe, medically refractory tinnitus.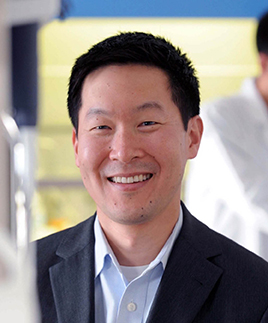 Daniel Lim, MD, PhD
Dan is a neurosurgeon and head of laboratory at UCSF.  After completing his undergraduate studies at the University of California, Berkeley, he earned his MD from Cornell Medical College and his PhD at Rockefeller University.  He then returned to the Bay Area to complete his neurosurgical training at UCSF.  Although his laboratory studies some of the more "basic" aspects of cell biology related to brain development and glioma, he also has a research interest in the neurosurgical delivery of biologics to the human brain.  With the support of the California Institute of Regenerative Medicine, his team has developed a device that enables "tailored" delivery of stem cell-based therapeutics to the brain with "real-time" MRI guidance.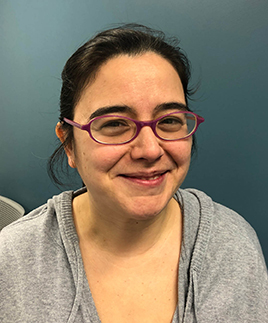 Waldy San Sebastián, PhD
Dr. San Sebastián obtained her PhD in Neuroscience in the Center for Applied Medical Research at University of Navarra, Spain, and joined the Bankiewicz Lab in 2010. Initially, her work was focused in preclinical studies on the ability of AAV to undergo axonal transport, cellular targeting, expression and immune response in nonhuman primate brain and spinal cord. She participated in the development of a real-time MR image-guided platform for direct brain delivery for the treatment of neurological disorders such as Parkinson's disease, Alzheimer's disease, Huntington disease and, in particular, AADC deficiency. Motivated by her strong interest in the translation of her preclinical work, currently she is part of the coordination team of the pediatric AADC deficiency clinical trial. Dr. San Sebastian leads all the study-related regulatory compliance and communications with FDA, contributes to the maintenance of study related documentation and data analysis.
Clinical Trials
1. Phase I Study of the Safety and Preliminary Efficacy of Intracerebral Transplantation of HuCNS-SC® Cells for Connatal Pelizaeus-Merzbacher Disease (PMD). This industry-sponsored study evaluated the safety of human CNS stem cells surgically implanted into the brain of four boys with a genetic defect leading to minimal myelination and developmental delay. The initial study and a longterm follow up studies were successfully completed showing that the approach was safe with additional imaging and immunologic data obtained.
Publication: N Gupta, RG Henry, J Strober, SM Kang, D Lim, M Bucci, E Caverzasi, L Gaetano, ML Mandelli, T Ryan, R Perry, J Farrell, RJ Jeremy, M Ulman, SL Huhn, AJ Barkovich, DH Rowitch. Neural stem cell engraftment and myelination in the human brain. Sci Transl Med 4:155ra137, 2012.
2. A Single-Stage, Adaptive, Open-Label, Dose Escalation Safety Study Of Adeno-Associated Virus Encoding Human Aromatic L-Amino Acid Decarboxylase (AAV2-hAADC) Administered By MR-Guided Convective Infusion into the Midbrain in Pediatric Patients With AADC Deficiency. This NIH-funded study is underway and is evaluating the safety and response of gene delivery using an adenoviral vector, with imaging guidance to selectively deposit the virus in the substantia nigra and ventral tegmental area of the midbrain. 
3. PNOC009: A Phase I and Early Efficacy Study of Convection Enhanced Delivery of Irinotecan Liposome Injection Using Real Time Imaging with Gadolinium in Children with Diffuse Intrinsic Pontine Glioma. This early phase clinical trial is being conducted through the Pediatric Neuro-Oncology Consortium (PNOC). Children with diffuse intrinsic pontine gliomas are being treated with convection-enhanced delivery (CED) under direct imaging with a liposomal irinotecan compound.
4. PNOC015: An Open Label Single Arm Phase I/II study of MTX110 delivered by convection-enhanced delivery (CED) in patients with diffuse intrinsic pontine glioma (DIPG) previously treated with external beam radiation therapy. This early phase clinical trial is being conducted through PNOC. Children with diffuse intrinsic pontine gliomas are being treated with convection-enhanced delivery (CED) under direct imaging with an aqueous formulation of panobinostat.